Here is today's collection from Skopos. 12 bags which pretty much filled the car, and is slightly more than a normal fortnightly pickup (as I was on holiday and missed a week, so this is culled from 3 weeks of their remnants - I left behind more than I brought home too).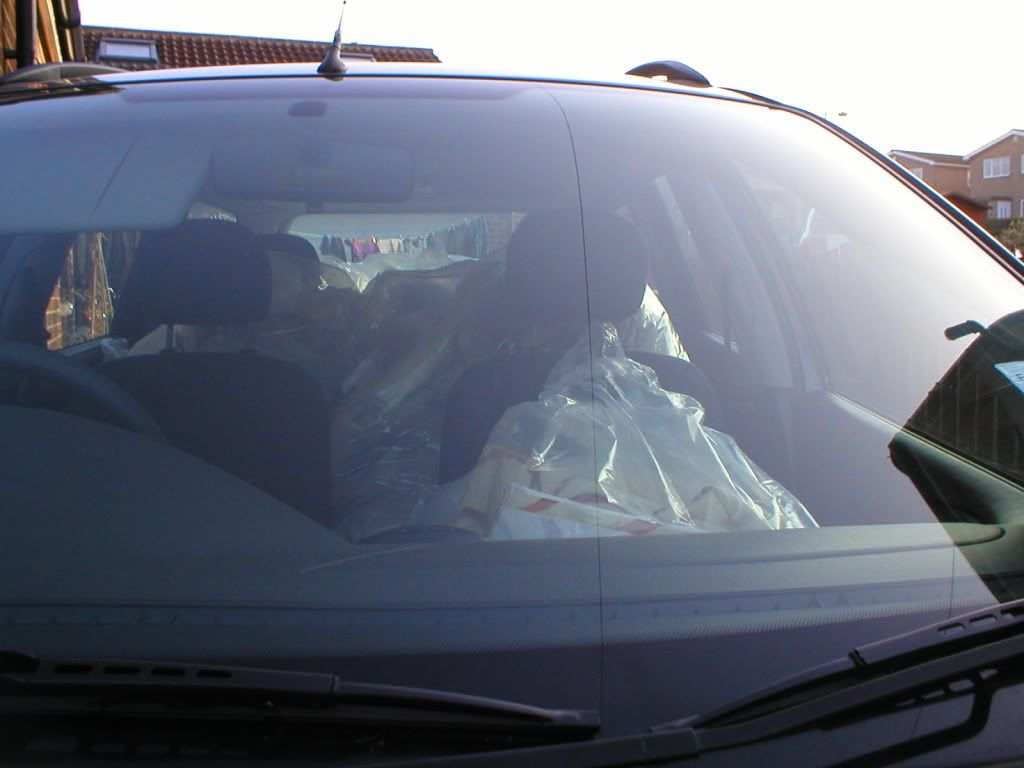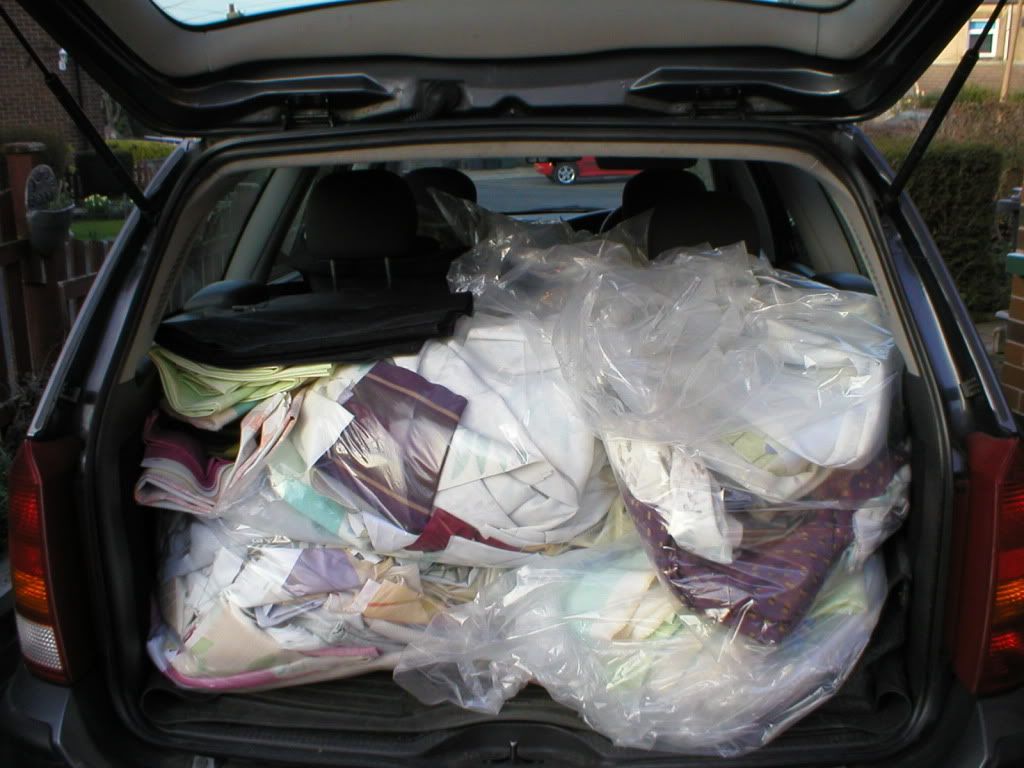 To add to some of the fabric already in the garage (there is more behind where I was stood ready for Beattie to collect soon!)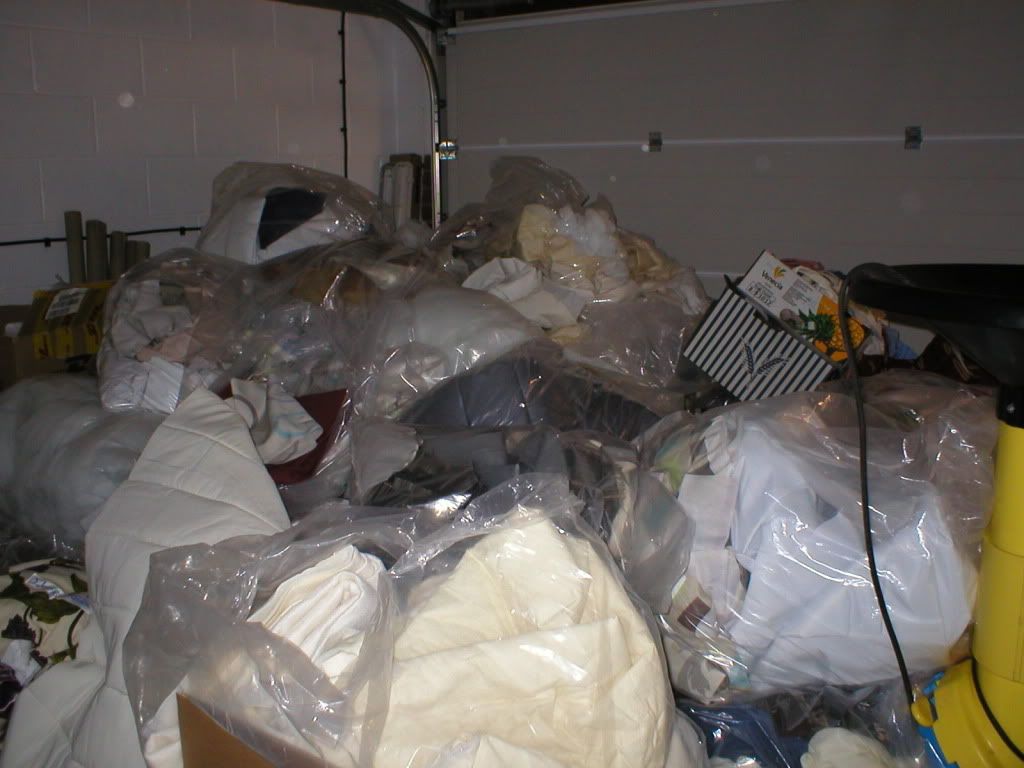 It is very nice quality material, so if anyone wants any, please let me know, as I need to get the garage emptied ASAP.